Festival of vintage cars in Kiev attended by a record number of participants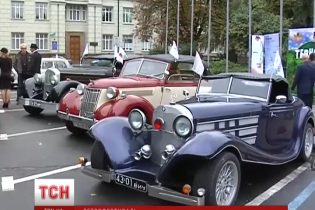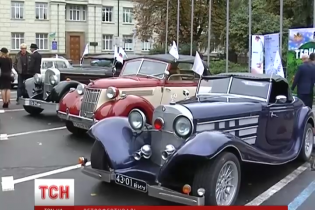 Festival of vintage cars in Kiev attended by a record number of participants
Thumbnail for "18_ретро_авто"
Cars from all over Ukraine gathered in the capital.
A large-scale festival of retro-cars has started in the capital. More than 700 vintage cars, motorcycles and even bicycles from all over the country drove to the capital collectors of Antiques on wheels, says the story TSN.19:30.
You can see everything from well-known inventions of Soviet artists to the rarity of the Germans and the Americans. Some of already a hundred years – in my head fit difficult. All machines are well maintained and in good condition, because they are in the hands of the fans, which of money on their Pets I do not regret.
Large-scale festival of retro-cars has started in the capital
TSN. 19:30
30 Sep, 21:03
Add to favourites
More than seven hundred of vintage cars, motorcycles and even bicycles. Collectors of Antiques went to Kiev from all over Ukraine. Some exhibits marked for over a hundred years and they are still on the go.
One of the enthusiasts in recent years, the Soviet Union was lucky for five hundred rubles to buy from a friend of the German "Hannover" 1934. Now it costs more than 100 thousand euros. "Not for sale. It's not for sale," says the owner. The machine for him is happiness and the soul.
A similar festival held in Kyiv for the fifth time and every time gathers more and more fans of retro. They seek out old and rare cars as "morgunovka" 1960-ies and restore them. A lot of spectators there. Among car owners and ordinary workers, and millionaires. The owners at these exhibitions usually prefer to remain unknown, but look at their cars allow. Experts say that presented "Mercedes" 1938 before the war, probably took some General.
The TSN reporter Ivan Grebenyuk
Comments
comments