Morning drinking is even worse. As the Network has responded to the prohibition of night sale of alcohol in Kiev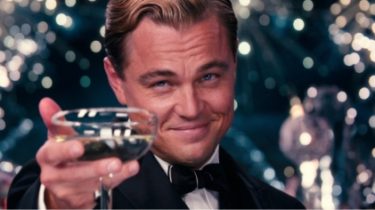 Morning drinking is even worse. As the Network has responded to the prohibition of night sale of alcohol in Kiev
© scrnshot s video
The restriction will apply from 22.00 PM to 10.00 am.
Users of social networks are actively discussing the decision of the Kiev city Council about banning alcohol in the capital at night.
Different people perceived the adoption of the "dry law" in Kiev. Someone jokingly calls this decision by the genocide, and writes that to drink alcohol in the morning – even worse than the night. Part of users already looking for escape routes and suggest to buy alcoholic drinks until 22.00.
See also: drunk men and women and change their behavior depending on the alcohol level. Infographics
Some believe that decision – to lobby those entrepreneurs who want to sell alcohol illegally.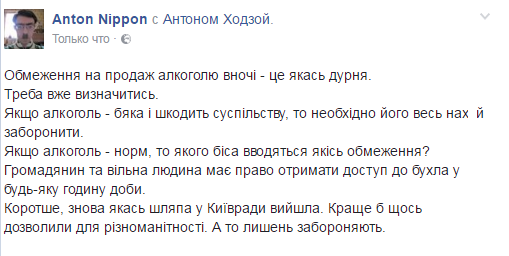 Screenshot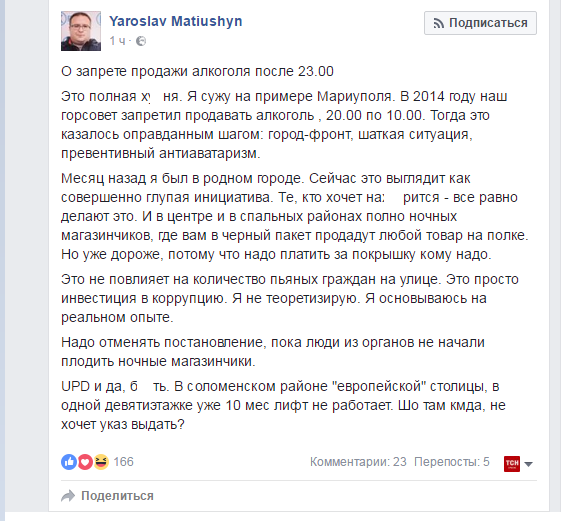 Screenshot
briefly about the ban of alcohol after 23:00
thumps thoughtfully and plan
no – go to the pub
— P S N q S K (@Gandrushka) 22 Sep 2016.
We will remind, next year in Ukraine will increase the price of alcoholic beverages and cigarettes, because the Cabinet of Ministers the draft state budget-2017 lays the excise increase. In particular, excise taxes on beer and alcohol will increase by 20% and on cigarettes by 30%. The decision the government made on Friday, September 16.
Comments
comments