The Cabinet approved tax reform. What will happen to the business and the wallets of Ukrainians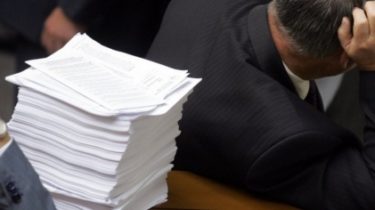 The Cabinet approved tax reform. What will happen to the business and the wallets of Ukrainians
© UNIAN
The bill is sent to Parliament.
Today, October 5, at the Cabinet of Ministers approved a package of bills on tax reform in Ukraine.
"The purpose of the bill is to improve the quality of administration, that is, the entire process of calculating taxes and interaction between tax payer and the tax. It is expected that the result will be a reduction of pressure on business and the creation of normal conditions for its development. This package of tax changes is an important part of the reform of the State fiscal service, because it removes the possibility for systemic corruption in the tax field", – assured the Ministry of Finance.
In particular, we want to eliminate the tax police and to create a financial investigation Service. The document provides for exemption from tax on profits of small businesses that meet certain criteria. This should facilitate the further development of small business, including through the reinvestment of funds released from taxation, providing opportunities to start own business. Tuition fees will be exempt from taxation.
About the main tax changes in the enacted bill read at the presentation of the Ministry of Finance: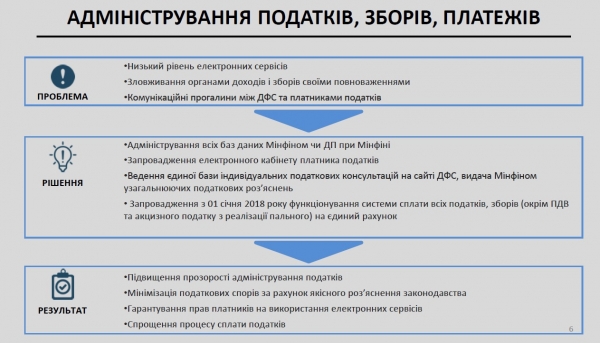 The Ministry of Finance of Ukraine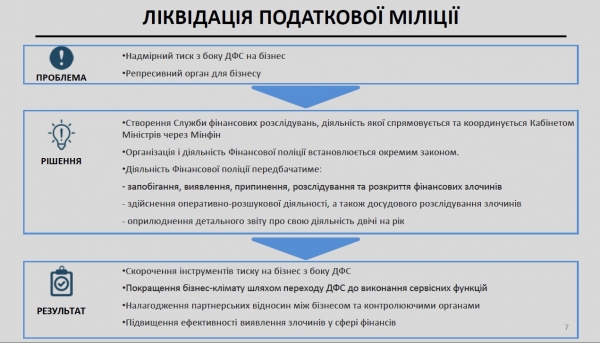 The Ministry of Finance of Ukraine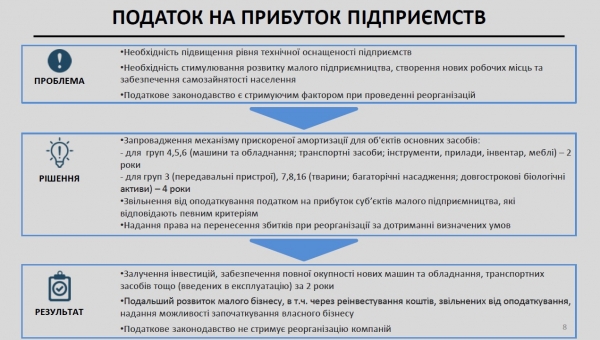 The Ministry of Finance of Ukraine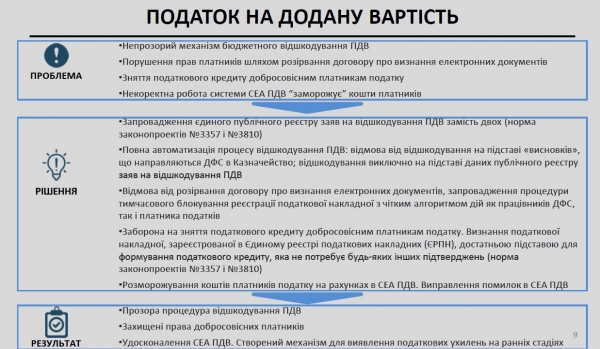 The Ministry of Finance of Ukraine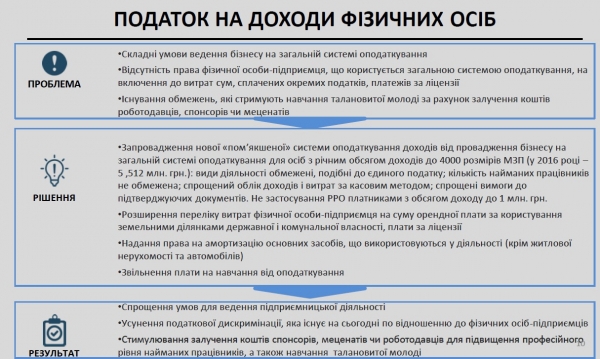 The Ministry of Finance of Ukraine
Comments
comments