Dozens of militants and Armored personnel carriers. As "Drowsy" was returned to power in Petrovskoe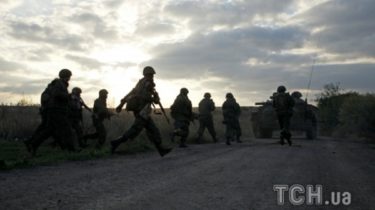 Dozens of militants and Armored personnel carriers. As "Drowsy" was returned to power in Petrovskoe
ATO
3 Oct, 23:24
1 of 8

Militants "DNR" on the positions in Petrovsky
© Reuters

1 of 8

Militants "DNR" on the positions in Petrovsky
© Reuters

1 of 8

Militants "DNR" on the positions in Petrovsky
© Reuters

1 of 8

Militants "DNR" on the positions in Petrovsky
© Reuters

1 of 8

Militants "DNR" on the positions in Petrovsky
© Reuters

1 of 8

Militants "DNR" on the positions in Petrovsky
© Reuters

1 of 8

Militants "DNR" on the positions in Petrovsky
© Reuters

1 of 8

Militants "DNR" on the positions in Petrovsky
© Reuters
Militants "DNR" on the positions in Petrovsky
© Reuters

Militants "DNR" on the positions in Petrovsky
© Reuters

Militants "DNR" on the positions in Petrovsky
© Reuters

Militants "DNR" on the positions in Petrovsky
© Reuters

Militants "DNR" on the positions in Petrovsky
© Reuters

Militants "DNR" on the positions in Petrovsky
© Reuters

Militants "DNR" on the positions in Petrovsky
© Reuters

Militants "DNR" on the positions in Petrovsky
© Reuters
Despite the agreement, the terrorists returned to the village.
Reuters published a photo with the militants of the so-called "DNR", which is returned to the position to the Petrovsky in the Donbas.
In the framework of agreements about breeding forces from the three points in the area of ATO militants had to leave town. However, they returned back, accusing him of violating the agreement of the Ukrainian military.
In turn, at the headquarters of ATO stressed that the terrorists in the area made cynical and provocative shelling of the Armed forces of Ukraine from a grenade launcher AGS-17 and small arms. At this time in the area of branch were representatives of the Special monitoring mission of the OSCE.
We will remind that on 21 September in Minsk signed a framework decision of the Trilateral contact group about the breeding of forces and means in the Donbass. The press Secretary of the Ukrainian representative in the contact group Leonid Kuchma Darka olifer stated that achieved in Minsk agreement on the withdrawal of troops and armament for the three areas – the Village Lugansk, Gold and Petrovsky.
Comments
comments