In occupied Makeevka massive blast damaged the school and de-energize the half – zhebrivskyi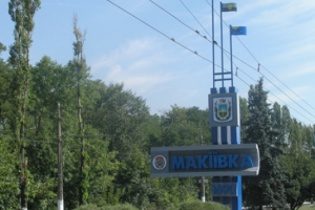 In occupied Makeevka massive blast damaged the school and de-energize the half – zhebrivskyi
In the "DNR" at first tried to blame the Ukrainian military.
In occupied Makeevka 5 October there was a massive explosion. The Chairman of Donetsk HAV Pavel Zhebrivsky in your Facebook.
"In Makeyevka in the morning blew from Russia brought ammunition. Damaged 7 schools, 3 kindergartens and a hospital, residential houses, half the town was left without electricity, energized mine. Unfortunately, this will continue until the occupiers do not leave our land, their blood-stained henchmen will not be in jail, and citizens who were victims of the Russian aggression information, not sober," wrote zhebrivskyi.
The head of the region said that after the liberation of Donbass from the occupation of Russia will face claims for compensation of damages.
In terrorist "DNR" tried to lay the blame on the Ukrainian military, allegedly they made a fire. Then his version and denied the allegedly "tanker truck exploded on a land mine laid by the Ukrainian DRG". Commented on the so-called "Deputy commander of the operational command" of "DNR" Edward Basurin. From fighters, according to the report, there are dead.
Local residents in social networks claim that a car of militants was carrying artillery and ammunition for it, which detonated. Users write that the dead militants – six.
We will remind, in the beginning of summer in Makeyevka unknown blew up a monument to Lenin.
Comments
comments