In the river, died in hospital wounded soldier ATO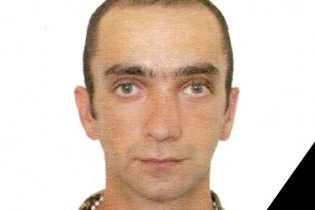 In the river, died in hospital wounded soldier ATO
David Gamsakhurdia© Tatiana Guba / Facebook
David Gamsakhurdia three weeks was fighting for his life.
Yesterday, October 8, in the hospital. Mechnikov in the river after three weeks of struggle for life, died a fighter of ATO, the soldiers of the 128th brigade David Gamsakhurdia.
About this Facebook said Advisor to the Chairman of the Dnipropetrovsk regional state administration Tatiana Guba.
"From the hospital Mechnikov, on 26-m to year of life has gone to heaven Gamsakhurdia, David M., soldier of the 128th brigade. September 16, David was seriously injured by shrapnel during the shelling of the mine Butovka. I Express my condolences to mom, David, Tatyana Mikhailovna, all family and brothers. Sorry, David, that is not saved. The pain and tears… the Hero of glory!" – posted by Tatiana Guba.
Ukrainian soldiers last hot spots of Donbass, told the story of the return to everyday life
TSN. 19:30
7 Oct, 20:52
Add to favourites
They passed the war in the East, were able to survive and return to everyday life. Modern Ukrainian veterans tell their stories. In Kiev, near the Ministry of internal Affairs will present the documentary performance.
Comments
comments