Muzhenko told who first demobilizing from the front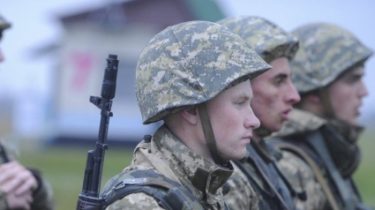 Muzhenko told who first demobilizing from the front
© Facebook / Petro Poroshenko
He explained that first of all go home better soldiers.
In accordance with the decisions of the commanders during the sixth wave of demobilization will be the first dismissed those soldiers who have difficult family circumstances.
Read also: Gunmen fired on Lugansk the direction from mortars and machine guns. Digest ATO
This was announced by the head of the General staff of Ukraine Viktor Muzhenko on Twitter.
Demobilization 6 waves. By the decision of the first commanders to be dismissed on the best military and those who have difficult family circumstances
— Viktor Muzhenko (@VikMuzhenko) 5 Oct 2016
Also first go home the best military.
Earlier the adviser of the President of Ukraine and Advisor to the defense Minister Yury Biryukov reported that the seventh wave of mobilization will be announced in the case of aggravation of the situation in the Donbass.
Comments
comments