Russian scientists said that the Crimea "tectonically" moving to Russia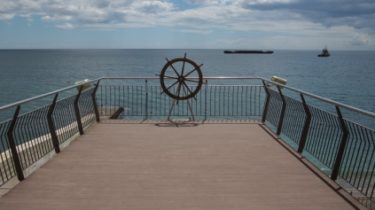 Russian scientists said that the Crimea "tectonically" moving to Russia
© Getty Images
Experts claim that this is not a joke.
Tectonic movement the Peninsula of the Crimea sent to Russia. This experts of the Institute of applied astronomy of the Russian Academy of Sciences.
Director of the Institute Alexander Ipatov said that this is not a joke, and the conclusions of serious research, reports "Interfax".
"In fact, this is no joke, although very similar. Crimea is moving approximately North-East," he said.
Russian scientists have found in Simeiz radiointerferometric telescopes complex "quasar-KVO" and with the help of this instrument detected the movement of the Crimea in the North-East at a speed of 2.9 mm per year.
"Kvazar-KVO" was created in the Institute, headed by Ipatov. It includes three radio astronomy Observatory, United high-speed fiber-optic communication lines with a control center, data collection and processing in the global radio telescope with an effective mirror diameter of more than 4,000 km.
Comments
comments