The AP said the threat of destabilizing the situation in Kharkiv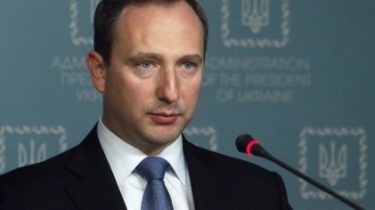 The AP said the threat of destabilizing the situation in Kharkiv
© UNIAN
Kharkov called an Outpost of Europe.
The head of the presidential Administration Igor rainin said that in Kharkiv remains the threat of destabilizationif not to take appropriate specific measures.
He reported about it in interview to one of Ukrainian TV channels, reports "UNIAN".
"If you do not take any action and do nothing, then of course there is (the threat of destabilization – ed)", – he said.
"Kharkov – strategic region, Kharkiv region is a region that has 600 km of border with Russia, 300 and 300 with the area of the ATO, and with the Donetsk and the Luhansk region. The largest number of IDPs in the Kharkiv region, one out of every 10 IDP in the Kharkiv region. It is an Outpost of Ukraine is an Outpost of Europe, because it is on the extreme East point of the peace of Europe," he concluded.
See also: Murder Sheremet: SBU will consider as the target of the crime, the destabilization of Ukraine
We will remind, earlier the SBU detained the promoter of the "Russian world", who wanted to destabilize the situation in the river. 47-year-old Manager of one of radical online communities spread prepared by the Russian special services of the separatist materials to a worsening socio-political situation in the region, provoking mass protests, promoted occurrence of the Dnipropetrovsk region in the Russian Federation.
Comments
comments