The British pound fell to its lowest level in 168 years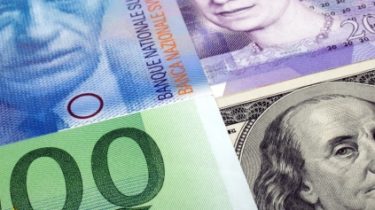 The British pound fell to its lowest level in 168 years
© Reuters
Pounds never does not fall so low.
The British pound fell to its lowest level in 168 years or for the entire history of observations.
The index of the Bank of England, which shows the ratio of the pound to a basket of currencies of major trading partners of Britain, down to 73,38 item reports Lenta.ru with reference to Financial Times.
The main trading partner of the UK is Germany, its share in the overall basket of currencies is 22.5 percent. In the United States – 16.5%, France 12.6%, Italy 8.3%, and Japan seven percent.
Pounds never does not fall so low, even in 1992, when Britain was expelled from the European exchange-rate mechanism, and in the 1930-ies, when the country abandoned the gold standard.
See also: the Pound sterling collapsed after the first results of the referendum in the UK
We will remind, on June 23 in the UK held a referendum on EU membership. For the output state voted 51.9 percent of the vote, whereas to remain part of the EU vote of 48.1%. The next day, Cameron announced that he was resigning. He explained that he supported the proposal to remain part of the European Union.
July 13, the British government headed by Theresa may, who became the second woman after Margaret Thatcher, who was appointed Prime Minister. During your first conversation with Chancellor of Germany Angela Merkel and President of France Francois Hollande, she said that is not going to review the results of a referendum on Brexit, however, the government will need additional time before it is ready to begin negotiations on the country's withdrawal from the European Union.
Comments
comments