High-speed train between Kyiv and Donetsk goes to the daily running of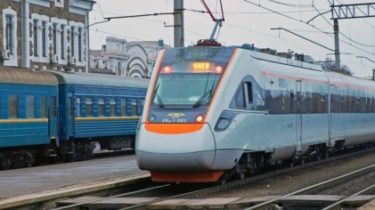 High-speed train between Kyiv and Donetsk goes to the daily running of
© UNIAN
The new schedule will operate for nearly two months.
To reach Zaporizhia in the railway will become easier. Tomorrow, 18 October, and by December 10 a high-speed "intercity" No. 736 Kiev – Zaporozhye will run daily.
Now the train goes on the road on Tuesdays and Saturdays, according to a story program "snidanok z "1+1".
From 18th of October from the capital, the train will depart at 14:49. To your destination the train will arrive at 22:12. In the opposite direction, from Zaporozhye, he will depart at 22:58 and 06:10 – arrival in Kiev.
Earlier, Minister of infrastructure, spoke about the prices for railway tickets and freight transport in 2017.
Comments
comments