Extradition of MP-the fugitive Onishchenko, nothing prevents the Prosecutor's office in the UK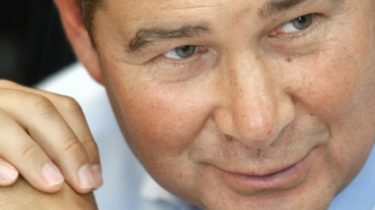 Extradition of MP-the fugitive Onishchenko, nothing prevents the Prosecutor's office in the UK
© UNIAN
In accordance with British law, Ukraine can directly to extradite a suspect in the embezzlement of funds.
The delay in the extradition of the scandalous people's Deputy Oleksandr Onishchenko is not associated with the requirements of UK legislation.
This is with reference to the British Royal Prosecutor's office writes Deutsche Welle.
"Any country from outside the EU can directly contact with the formal extradition request to the Ministry of internal Affairs", – stated in the message.
Thus, the Ukrainian law enforcement can contact to colleagues in Britain, despite the fact that the two countries have no extradition agreement.
In Ukraine a few months await the announcement of Interpol Onishchenko wanted. In particular, in the NEB expects that a decision will be made in October.
"According to the procedure, we can't start the extradition process without a Declaration Onishchenko on the wanted list", – explained in NABOO, did not elaborate on how the procedure in question, and what legal norms it follows.
Note, under UK law, the procedure of extradition of suspects or convicts to countries outside the EU is multi-stage. After receiving complaints, the Ministry of internal Affairs decides whether to start the extradition process. In the case of a positive decision, the documents submitted to the court, which elects a measure of restraint. Thereafter, trial on the extradition, which can last many months. The party who made the request, in particular, it is necessary to prove in court the absence of political motives in pursuit of a suspect.
See also: Holodnitsky suggested, where lies the Deputy Onishchenko
Recall that Onishchenko is suspected of organizing schemes to embezzlement of funds during the extraction and sale of natural gas within the framework of joint operation agreements with PJSC "Ukrgasdobycha", which was caused to the state damage for the sum about 3 billion UAH.
On 5 July, the Verkhovna Rada of Ukraine gave consent to bringing him to justice, detention and arrest. However, on the eve of the vote, taking advantage of the status of MP, Onishchenko left the territory of the state.
On 27 July the Prosecutor General of Ukraine signed the message on suspicion to the people's Deputy. On 8 August he was put on the national wanted list. According to latest information he is in London. A few days later he wrote in his Facebook that for the British jurisdiction in the GPU there is little justification for his extradition to Ukraine. Meanwhile, the people's Deputy-the fugitive arrested property at 700 million hryvnia , and promise soon to declare the international wanted list.
Comments
comments