From China to Europe. Poland joined the best Ukraine transit project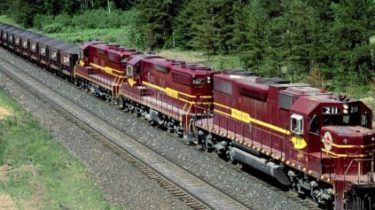 From China to Europe. Poland joined the best Ukraine transit project
Uninterrupted railway transportation will provide the opportunity to gain a competitive advantage
Polish operator, international railway transportation PKP LHS gave consent to participate in the project "TRANS-Caspian international transport route" (New silk road), designed to ensure effective land freight transport between China and Europe.
The project brings together Ukraine, Azerbaijan, Kazakhstan and Georgia. Well-developed railway network and the major ports in these countries to ensure smooth cargo transit from East to West, and Vice versa. Joining the Polish broad-gauge of the operator means that the route is finally formed and ready to use.
What will Ukrainian business?
At the beginning of July, Russia banned the transit of Ukrainian goods by land communication, for which the business has lost up to 90% of exports to Kazakhstan and Kyrgyzstan. The final launch of the new route will allow Russian companies to restore the lost positions in the markets of the countries of the East.
Moreover, an uninterrupted railway transportation will provide the opportunity to gain a competitive advantage, because earlier the lion's share of freight was transported using heavy vehicles. Due to the constant rise in price of fuel and the ban on transit through Russia, the cost of using them grew. The delivery of the railway will deliver more effective and safe alternative. Of course, if transport companies will contribute to this.

A lot depends on the major players of the Ukrainian market of logistics, but the trend in the popularization of railway transportation in sight. GK "Neolithic" is one of the leading Ukrainian integrated logistics operators have already prepared the soil for the full expansion and improve quality of service delivery by railway.
Offering the best of the existing market conditions, the group expects to engage businesses interested in expanding presence in the West and in the East. Helping to ensure that the "TRANS-Caspian international transport route" (TITR) in both directions, Ukrainian businessmen will receive even more competitive rates and best delivery speed.
Experts believe that the particularly acute rise feel manufacturers, procuring raw materials in Asia and exporting finished goods to Europe. Cargo service to Poland and China on the same route is ideal for these purposes. Will also benefit the operator PKP LHS. The company now carries more than 4% rail freight to Poland, but the flow is greatly increased after a good start TITR.
Comments
comments