The militants fired at the Village Lugansk: there are wounded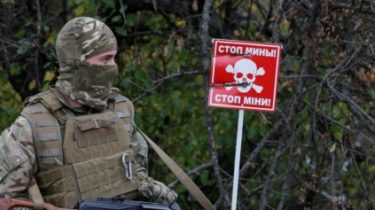 The militants fired at the Village Lugansk: there are wounded
© Reuters
The gunmen opened fire on the Ukrainian positions.
Today, October 20, at 10:30, illegal armed groups for the third time in the day fired at the neighborhood of the Village Lugansk from 82 mm mortars and grenade launchers.
This is stated in the message of the Luhansk military and civil administration.
"The militants were aimed fire on positions of Armed forces of Ukraine, located in the gardens of stanica. The shelling of a local resident were wounded moderate", – is spoken in it.
The Chairman of the Lugansk regional state administration – head of the regional military-civil administration Yuriy Garbuz emphasized that today, the Village Lugansk became the epicenter of military provocations.
"The night in the territory of the regional center tried to invade the enemy dig and day under fire from terrorists and got the house on the edge of it. Unfortunately, injured a local resident. He is given all necessary medical care. In General, the situation is completely controlled by Ukrainian troops," – he quoted.
See also: provocation: the defense Ministry does not believe the words of the militants of readiness to breed forces in the Village
We will remind, breeding forces near the village of Lugansk postponed. In the headquarters of ATO do state the impossibility of withdrawal of forces and means in the area near the village of Lugansk.
13 Oct breeding forces in the Village of Lugansk finally snapped. On the eve on the presidential level, it was determined to begin withdrawal at 10:00 am. However, the militants shelled the military and so flagrantly violated the terms of the breeding effort. On the framework agreement on the breeding of the parties, at the site where CA to be held should remain on silent mode during the week. But the terrorists not only at night but at 9 am, after the opening of KPVV, fired two grenades.
Comments
comments