Clandestine conversation: in a Network there was video of the meeting between Putin and Tusk on the day of the Smolensk catastrophe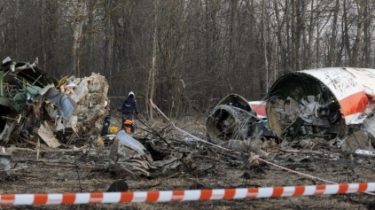 Clandestine conversation: in a Network there was video of the meeting between Putin and Tusk on the day of the Smolensk catastrophe
© Today
Tusk called the statement of privacy meeting "a severe political pathology".
The Polish defense Ministry has posted on YouTube a video recording of the meeting former Prime Minister Donald Tusk with Vladimir Putin (then occupied the position of Prime Minister – ed) and Sergei Shoigu (was the head of the MCHS – ed) on the day of the Smolensk disaster.
On the record of Putin and Shoigu, accompanied by a dozen people tell Tusk that happened with the plane of the Polish President. According to the Minister, if the airliner continued flying for another 800 meters, then he could deal with the factory building.
As reported RIA Novosti, Tusk stressed that the meeting was attended by both Russian and Polish operators, so the statement about the secrecy of the meeting can be regarded as "a severe political pathology".
See also: plane Crash at Smolensk: Polish Minister promised to debunk the lies about the tragedy
The plane with the Polish officials crashed near the Russian Smolenskom 10 April 2010. The presidential Board the TU-154 was 96 officials, among them President Lech Kaczynski and his wife, the military and the clergy. All were on the same Katynski cemetery to honor the memory of the repressed poles.
Comments
comments