Ukraine has risen in the ranking of ease of doing business – Poroshenko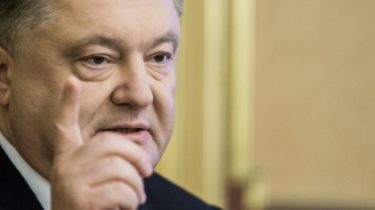 Ukraine has risen in the ranking of ease of doing business – Poroshenko
© UNIAN
Ukraine is on the 80th place.
Ukraine has risen in the annual ranking of ease of doing business from the world Bank's Doing Business 80 line.
This was stated by President of Ukraine Petro Poroshenko, writes UKRINFORM.
"As far as I know, an hour and a half, the world Bank publishes the Doing Business rating by 2017 from the World Bank Group. We got the results today… will be published In 2011-2013 Ukraine was 149-152. Today, Ukraine's position will be 80," said he.
Updated in the Doing business rating Ukraine is on the 80th place. The biggest step forward in the field of taxation#of Natadream
— Petro Poroshenko (@poroshenko) on 25 October 2016.
In the ranking of Paying Tax Rank Ukraine has risen by 73 stage #Natadream
— Petro Poroshenko (@poroshenko) on 25 October 2016.
The President noted that, in particular, in terms of taxation, Ukraine has risen from 107 to 84 seats.
"Protecting investors – Ukraine has climbed up 18 steps, enforcing contracts, which is by 17 steps. But the General, twofold, increase of Ukraine – an assessment of the efforts which we are exerting ourselves to carry out reforms in Ukraine", – summed Poroshenko.
Recall that earlier Poroshenko said that at last in Ukraine transparently to reimburse VAT.
"It is very important that will create a single register for VAT. I believe that we can do and it will be a huge achievement for the first time in 25 years – Ukraine will be timely, transparently to pay and reimburse the VAT", – said the head of state.
Comments
comments