Carpenter began a new stage of establishing a "personal dictatorship" in the "LC"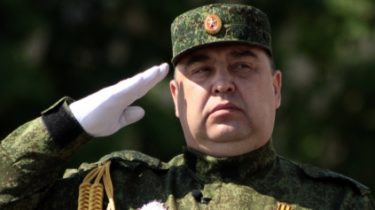 Carpenter began a new stage of establishing a "personal dictatorship" in the "LC"
© Getty Images
The leader of the militants doesn't want to agree on solutions in respect of the heads of the separate "agencies" from "Russian curators".
The leader "LNR" Igor Carpenter wants to establish a new level of "personal dictatorship" in the "country".
Wrote about this on his page in Facebook the head of group of military-political research "Information resistance" Dmitry Tymchuk.
"In particular, "national Council of the Republic" was submitted for consideration developed on the instructions of Igor Plotnitsky "the bill on parliamentary control", which enshrines the right of MPs to Express no confidence in the heads "of the Executive authorities LNR", – he said.
According to Tymchuk, thus, in addition to the total subordination of "national Council of LNR" Carpenter is going to influence the situation at the level of heads of certain "government agencies" without the consent "of the Russian curators".
We will remind, earlier so-called speaker of the "Parliament of LNR" Alexey Karyakin said that Carpenter imagines himself "king of LC" and carries out all Stripping. The terrorist left the occupied Lugansk, because he feared for his life.
Comments
comments