In Kiev detained the businessman who financed the "LDNR"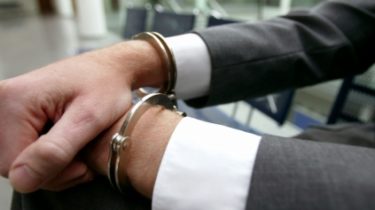 In Kiev detained the businessman who financed the "LDNR"
© Getty Images
SBU exposed the illegal mechanism finoperatsy temporarily occupied by terrorists territories.
In Kiev, the businessman together with accomplices organized the illegal transfer of money through the international payment system terrorist "LDNR".
It is reported by the SBU.
Controlled by Ukrainian authorities of the territory he translated electronic money into cash, which the courier was delivered on the temporarily occupied territory of Donbass.
According to the secret service, the business in "LDNR" controlled by the ringleaders of illegal armed groups.
During the searches in the Kiev office of a businessman seized nearly 120 thousand dollars and the documentation, which confirms the transactions.
According to preliminary data, the quarterly volume of illegal transfers amounted to half a million dollars.
The criminal proceedings are opened, the investigation continues.
See photo: In Kiev abolished the conversion center, through which laundered money for the militants, "L/DNR "
We will remind, in the Donetsk region "covered" network of casinos, which could Finance "LDNR". During the searches police seized a large quantity of play equipment and the documents confirming illegal operation of the network casino. Open criminal proceedings, investigative actions proceed. SBU examines the possible involvement of the organizers of the illegal business to Finance the terrorist organizations "DNR/LNR".
Comments
comments