Origins, traditions and symbols of Halloween: what you need to know about one of the most mystical of holidays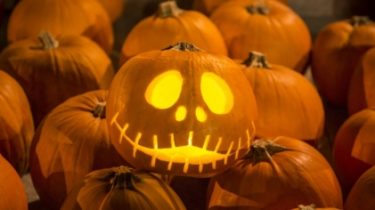 Origins, traditions and symbols of Halloween: what you need to know about one of the most mystical of holidays
© Getty Images
TSN.ua has put together everything you need to know about Halloween, in one infographic.
On the night of 1 November the world celebrates Halloween, but people have already started preparing the feast. So, social networks are full of creative ideas for Halloween costumes and makeup, and the stores sold a lot of ornaments to decorate the house.
People believe that this mystical night of November 1, open the doors to the underworld, and the spirits of the dead come to earth to find a suitable body. Therefore, people wear fancy dresses, make "lanterns Jack" and stocking up on sweets to pay off evil spirits.
Dnia decided to understand, where did the tradition of celebrating Halloween as this holiday is celebrated in different countries and that is the main symbol of the event. All the interesting information we've put in the infographic.

Comments
comments