Motorcycles, gold watch and offshore. Levochkin has shown that the e-Declaration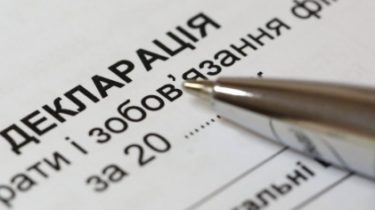 Motorcycles, gold watch and offshore. Levochkin has shown that the e-Declaration
© UNIAN
Cash MP has 380 thousand UAH 22 thousand and $ 35 thousand euros.
MP from the Opposition bloc Sergiy Lyovochkin has declared for 2015 interest and dividends on the 23,997 million.
This is stated in the Declaration of the Deputy.
He is also the ultimate owner of 6 companies located in Cyprus, Seychelles and virgin Islands. Dividends to almost UAH 22 million, he received only from one of them. And more than 2 million UAH of income from interest on Deposit in PJSC "Bank "clearing house". Here he holds almost 49 mln. Contributions MP has in five other banks.
Cash MP has 380 thousand UAH 22 thousand and $ 35 thousand euros.
Levochkin got almost 65K salary in the Verkhovna Rada and 80, 5 thousand UAH of funds that are associated with execution of Deputy powers. In the ownership of Levochkina – apartment in Kiev area of 178 sq. m and $ 3 million 360 thousand UAH. It has a free right of use of apartments on 345 square meters, registered in the offshore and home on 1163 sq. m. and a plot area of almost 10 hectares in France, which was the firm Glorietta Investments 1 ApS, which belongs to Yulia liovochkina.
He also declared that the collection of paintings and sculptures, icons, weapons and 4 gold watches, but did not specify their value.
The Deputy owns Mercedes-Benz S 600 2010 release worth over 1 million. and two motorcycles.
See also: Life on a salary, 43 dollars in the Bank and millions wife. Okhendovsky announced the Declaration
The President of Ukraine Petro Poroshenko announced the electronic Declaration of income for 2015.
The main place of work, he received 121 054 UAH.
Felt like suckers: a perennial member of the list "Forbes" commented declarations of officials
TSN. Week
Yesterday, 20:22
Add to favourites
Co-owner of "Khortytsya" and a perennial member of the list "Forbes", Yevgeny Chernyak reading of the declarations of Ukrainian officials literally said: "… all members of the list" Forbes "felt like suckers. From this moment on please consider me poor." And expressed the hope that with the declared servants of the people will pay taxes.
Comments
comments