Unfinished house and an income of more than UAH 2 million. Sumar published e-Declaration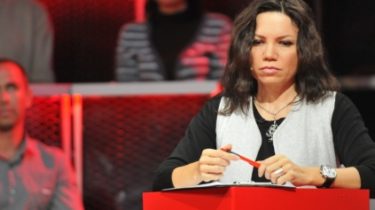 Unfinished house and an income of more than UAH 2 million. Sumar published e-Declaration
© Dnia
The MP holds cash of $ 87 thousand
The head of the Verkhovna Rada Committee on freedom of speech and information policy Victoria syumar stated that its revenue amounted to more than UAH 2 million.
This is stated in her e-Declaration for 2015.
The MP holds cash of $ 87 thousand, her husband's Bank account – 697 thousand UAH. and 65 thousand euros in cash.
Income in 2015 Sumar received from the alienation of immovable property (nearly 2 million UAH) and in the form of wages (78 ths.). The income of her husband amounted to more than UAH 1 million (business and dividends).
The MP has declared two apartments of the husband (and 80,4 106,7 sq m) in Kyiv. It owns a land area 1136 in hlevakha near Kiev, there is a newly built garden house (170 sq m).
She is the owner of the car Audi Q3 1.4 TFSI 2014 release.
See also: E-Declaration Tymoshenko modest salary, jewelry and millions of income-husband
The President of Ukraine Petro Poroshenko announced the electronic Declaration of income for 2015.
The main place of work, he received 121 054 UAH.
A sign of corruption or distrust of banks: the Ukrainian officials prefer cash
TSN. Week
Yesterday, 20:18
Add to favourites
Andrey Lozovoy, Igor Mosiychuk, Oleg Lyashko, Serhiy Leshchenko, Sytnyk and dozens of high-ranking officials keep thousands and millions of cash at home. For the civilized world is a direct symptom of corruption, but for Ukraine, it seems the absolute norm.
Comments
comments