Fifteen hryvnia for 1 kg: where and how they can take plastic bags for processing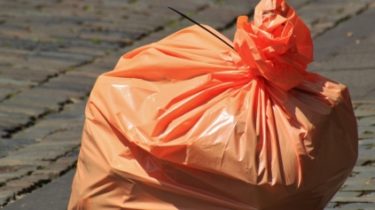 Fifteen hryvnia for 1 kg: where and how they can take plastic bags for processing
© pixabay.com
From 1 November, you can donate packages of 100 items.
Municipal enterprise "Kievgorstroy" from November 1, taking in their settlements not only glass, paper or aluminium, but also plastic bags.
So, only in Kiev for delivery of packages available 100 points. In addition, reception centers work in Vyshgorod, Brovary and Boryspil. This is stated in the story "Sedanka z 1+1".
See also: Metallurgical plant of Krivoy Rog will be fined a tidy sum for polluted air
If you throw plastic bags in the trash, they will decompose in 200 years, but their processing will preserve the life of animals, birds in particular.
Therefore, in the "Kievgorstroy" will take colored plastic bags, both with handles and without ("shirts"). As reported on the company's website in Facebook, the packets do not need to wash, just to make sure that they have no leftover food.
In paragraphs 1 kg, these packages can be obtain 1,5 UAH. More acceptance points can be found on the map or on the website of the company.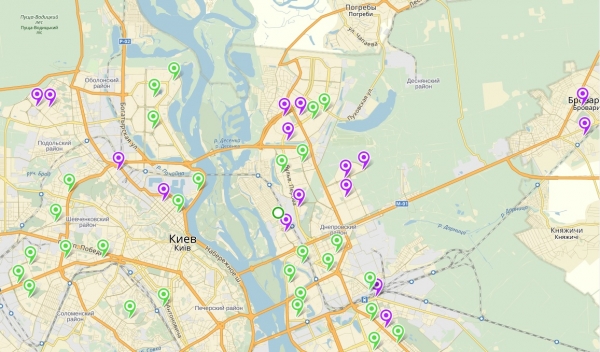 Yandex maps
Plastic bags can be recycle
Snidanok 1+1
Today, 09:52
Add to favourites
Now plastic bags are not to be thrown away in the trash. Only in Kiev 100 points of reception of recyclable materials ready for further processing. About it reports a press-service of the municipal enterprise "Kievgorstroy".
As previously reported, the problem with garbage in the capital, as well as with snizhanna tariffs may help to resolve the allocation of Chinese investors of 1.2 billion euros for the new plant in the capital. According to the Secretary of the city Council of Kiev, a Chinese investor is interested in allocating funds for this.
Comments
comments