In Kiev caught the guy because of a bet robbed and raped a woman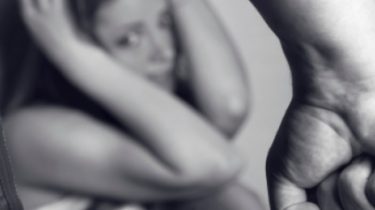 In Kiev caught the guy because of a bet robbed and raped a woman
Illustration© Getty Images
Minor threatened the woman with a knife.
In Kiev detained juvenile offenders, who, because of a bet robbed and raped a young woman.
It is reported by the Kyiv Prosecutor's office to Facebook.
The Kiev Prosecutor's office reported suspected 17-year-old attacker, who was attacked on 27-the summer inhabitant of Kiev. The minor guy made a bet with his friends that will be able to attack any passerby. On the street the Kharkov highway, the attacker chose the victim a young woman. Threatening her with a knife, the young man took her mobile phone and then dragged to the basement of a nearby house and raped her.
The suspect elected a measure of restraint in form of detention without determining the amount of bail.
For made to it threatens till 7 years of imprisonment.
Read also: Thousands of Argentines took to protest over the rape and death of 16-year-old girl
Earlier, in Kramatorsk homeless held a home and raped a 15-year-old girl. A pedophile attacked the girl near her house and pulled in the garage.
School scandal in Odessa region: the parents suspect that the school wanted to rape their 6-year-old daughter
TSN. 19:30
19 Sep, 20:16
Add to favourites
Parents of students Kamenskaya secondary school, accusing the school administration in hiding the facts of the attempted rape of a first grader. About violent acts towards his daughter, the police said the mother of six girls. The child told parents that her school toilet molested unknown high school student.
Comments
comments