MP Constantine asked NACP recalculated 407 million UAH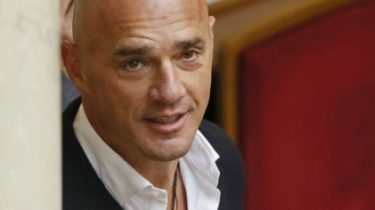 MP Constantine asked NACP recalculated 407 million UAH
© UNIAN
The MP told where keeps his multimillion-dollar cash.
Independent Deputy Vyacheslav Konstantinovsky asked NACP declared to count his cash.
He declared in the comment "Ukrainian truth".
"I wrote myself on the anti-corruption Committee, NABOO that I was called so I could explain (information on e-Declaration – approx. ed.)," said Constantine.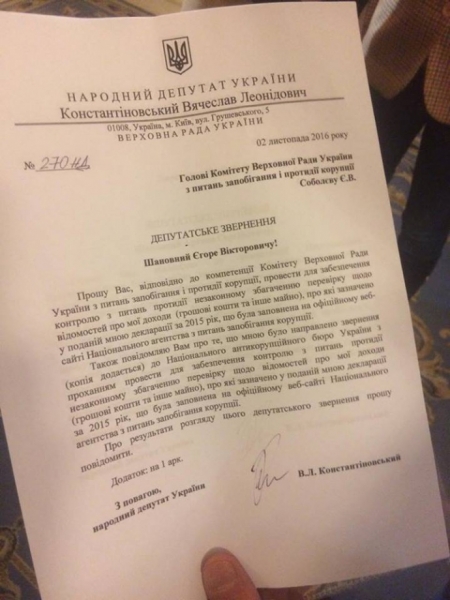 Ukrainian Pravda
In turn, the MP assured that declared by more than 14 million dollars are the proceeds of the sale of his Bank.
"We sold "INDEXBANK" it's all in the public domain. The Bank was sold for 270 million, and we received income," he said, adding that the money keeps in the vault.
"Now try to get a safe Deposit box at the Bank, they are busy," said Constantine.
Separately, the MP said that he sold Rolls-Royce and gave the proceeds to the army, "because I wanted to get rid of him".
"What I was just Rolls-Royce, if I cache to spend it? Now, if you needed immediate money, you would have pulled out of his pocket or parted with something unnecessary?.. At this time, of course, want to get rid of Rolls-Royce, because money is at least some level of security," – said the Deputy.
We will remind, after the publication of the electronic income declarations of politicians and bureaucrats in the social media uproar regarding the amount of cash that preserve Ukrainian powers. Dnia made infographic explaining, how much money is in kilograms keep declarants.

TSN.ua
Comments
comments