The scammers promised employment in NABOO for 10 thousand dollars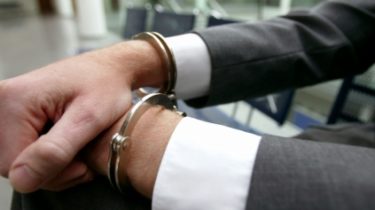 The scammers promised employment in NABOO for 10 thousand dollars
© Getty Images
Swindlers have been detained, now the issue concerning communication of suspicion.
Today, the first of November, exposed a group of three people that for a fee in the amount of 10 thousand dollars (approximately 260 thousand), deceiving, promised the candidate for the post of detective NABS employment assistance.
It is reported by the NEB.
"Three intruders caught in the act of obtaining illegal benefit of $ 4 thousand. One of them was impersonating an officer of NABOO using pseudocolouring employee's office," it says.
According to the report, in September, the NEB asked one of the candidates for the position of detective with the statement for extortion of money for a job.
On the given fact the office of internal control NABOO opened criminal proceedings.
During a search in the car of malefactors found about a dozen summary of persons who were offered employment in other law enforcement agencies, as well as the identity of the member of one of public organizations in tune with the NABOO name.
These are the documents used by scammers to convince candidates that they can influence the decision of the competition Commission.
Currently, the crooks arrested, under investigation and the issue regarding the suspicious transaction reports.
See also: Prikarpatye detained the head of the prison service, who demanded $ 700 for the employment
Recall that the Kyiv Prosecutor's office declared suspicion an experienced swindler, who was detained on Bankova street. In particular, September 12, during a joint special operation of employees of the Kyiv region Prosecutor's office and the SBU, near the presidential Administration has detained a man for 30 thousand dollars promised to assist one of the judges of the capital to get a positive recommendation VCXO and a positive decision of the Verkhovna Rada on his election to the post of judge termless.
Comments
comments