"Lenin's smithy" Poroshenko will repair two vessels for $ 64 million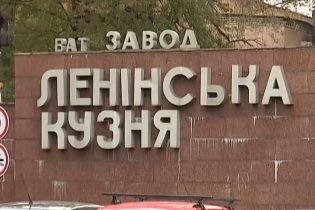 "Lenin's smithy" Poroshenko will repair two vessels for $ 64 million
Thumbnail for "02_ленкузня"
Both vessels are in the territory of SE "sea commercial port of Illichivsk".
PJSC "Plant "Lenin's smithy" has received two contracts to repair vessels for a total amount of 64,02 million.
This was reported in the "Prozora", write "Our money".
Enterprise "Marine search and rescue service" for 29,09 million hryvnia ordered the overhaul of the rescue ship "Sapfir". Branch "Center of transport service "Liski" PJSC "Ukrzaliznytsia" will give 34,93 million hryvnias on repair of the ferry Geroi Shipki. The first and last days of stay of the ferry at the dock are worth 200 thousand UAH, each intermediate day 70 thousand hryvnias, and day Parking at the pier is about 18 thousand hryvnias. Both vessels are in the territory of SE "sea commercial port of Illichivsk".
For the repair of the ferry with the winner competed OSP "Shipyard "Ukraine" SE "Odessa commercial sea port". At the auction on the "sapphire" the only competitor was the Odessa state of emergency "PI. Hey. Ay. Company ink" with above 0.003% of the price.
Pack of 83% stake in the Plant "Lenin's smithy" has a "Closed non-diversified corporate investment Fund "Prime assets capital" of President Petro Poroshenko. It is in the Fund Poroshenko has transferred its business assets for formal compliance with the law on the division of business and public administration.
See also: "Nationalized" plant invaders Poroshenko in Crimea became a branch of the Russian state-owned company
Recall that during inspections, criminal cases and arrest of property of the Lipetsk factory Roshen is the President of Russia Vladimir Putin.
This was stated by the President of the Ukrainian confectionery Corporation Vyacheslav Moskalevsky, reports the press service of Roshen.
The President of Roshen added that Putin is holding Lipetsk assets of the Corporation in hostages in the territory of the Russian Federation.
Comments
comments