Pifer said that Clinton could decide to arm Ukraine after the elections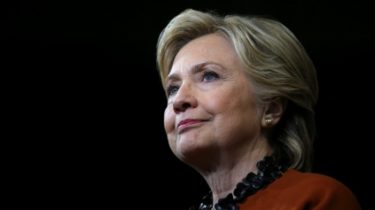 Pifer said that Clinton could decide to arm Ukraine after the elections
© Reuters
The new US administration will have a lot of issues on the agenda in foreign policy.
If Hillary Clinton wins the election and becomes President of the USA, probably, it will retain key elements of the policies of President Barack Obama concerning Ukraine. In particular, it can continue to support Kiev, as well as the efforts of German Chancellor Angela Merkel in the Minsk process.
This was stated by former U.S. Ambassador to Ukraine Steven Pifer writes DT.UA.
Clinton also is likely to keep economic sanctions against Russia as long as the behavior of the Kremlin will not change, and may even take a few tougher stance against Russia.
Also, the Clinton administration depending on the circumstances, may consider the transfer of lethal military aid to Ukraine.
But if he wins the Republican candidate Donald trump, US policy may change not only on Ukraine but also NATO, if you remember all the statements by the billionaire.
"Regardless of whether U.S. President Clinton or trump, the new administration will have a lot of issues on the agenda in foreign policy. And will Ukraine be included in it, will depend on the perception of Kiev. The more zealously the government will carry out reforms and strong anti-corruption measures, the more likely that Ukraine will be among the priorities of the new administration," he concluded.
See also: Several foreign intelligence services had access to letters Clinton media
Earlier, the TV channel ABC and The Washington Post released the results of a poll in which, trump was ahead of Clinton by one percentage point. For it was ready to vote, 46% of respondents, and Clinton – 45%.
Note, the US state Department resumed its consideration of the case about the use of Clinton's personal server to conduct official correspondence via e-mail during the period of its leadership office.
The scandal erupted in March 2015. It turned out that she was official correspondence from your personal email account when he held the post of Secretary of state. Earlier, Clinton herself claimed that she was deliberately not sent or received a secret message from his personal email address.
The presidential candidate said about the confidencethat the investigation about the new emails, which the FBI found, will lead to excitation of criminal case against her.
The FBI gained access to new e-mails in the case of Hillary Clinton
TSN. 16:45
October 31, 17:24
Add to favourites
They may relate to the investigation of the candidate in presidents of the United States due to the fact that she used a private server to official correspondence, when he held the post of Secretary of state of the country. The investigation against Clinton stopped in the summer, however, the FBI stated – it may recover. Comrade Clinton, Senator Harry Reid has already said that the head of the Bureau of investigation may have violated the law – because his statements could affect the election, which is a week.
Comments
comments