The interior Ministry confirmed the authenticity of the correspondence of Putin aide Surkov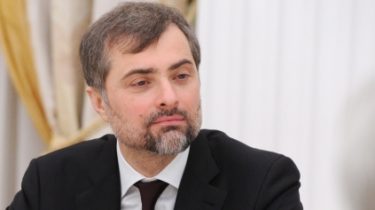 The interior Ministry confirmed the authenticity of the correspondence of Putin aide Surkov
Vladislav Surkov© Getty Images
Law enforcement officers conducted the relevant examination.
All correspondence of the adviser to the Russian President, Vladislav Surkov, published by the hackers, is authentic. This broadcast channel "112 Ukraine" said Advisor to the interior Minister Zoryan Shkiryak.
"Today we can confidently say that all correspondence that is laid out by hackers-patriots "Karunta" is authentic, as confirmed by examinations of the Ministry of interior, security service, and also, for those who still somehow very doubt – a number of very professional authoritative international organizations," he said.
See also: СурковLeaks: Most interesting facts of the plans of the assistant To Putin and to destabilize Ukraine
Shkiriak added that the letter is another factual proof of direct involvement of Russian President Putin in the events in Donbass.
"For the Ukrainian government it was obvious. Ukrainian security services knew who was behind the creation of terrorist gangs "LNR", "DNR", what were the plans of the Kremlin. This correspondence is another actual proof of direct involvement of Russian President Putin and his closest adviser, Vladislav Surkov," – said the adviser Avakov.
Assistant Putin visited Berlin, despite the imposition of sanctions
TSN. Wounds
20 Oct, 09:48
Add to favourites
The journalists were surprised to see the odious official Vladislav Surkov at a table with Angela Merkel, Francois Hollande and Petro Poroshenko. MEP Rebecca harms demanded an explanation from the representative of the Union for foreign Affairs Federica Mogherini. However, the office of the German Chancellor saying that he did for Surkov exception – and it conforms to EU rules.
We will remind, the Ukrainian hackers "Cyberhunt" 24 Oct, stated that the alleged access and full control of the correspondence in the mail of the Russian presidential aide Vladislav Surkov.
The site InformNapalm published online some of the documents that the Ukrainian hackers gained while hacking mail Surkov. "Hactive" provided a file with the gigabytes of information they took from the mailbox reception Surkov. Also, the text stated that the hackers gained access to a PC that is located directly in the office of the assistant to the Russian President.
In the administration of the President of the Russian Federation familiarized himself with the published correspondence and stated that marmots do not use e-mail.
Comments
comments