In Kiev a powerful wind: KCSA advises to stay away from billboards and trees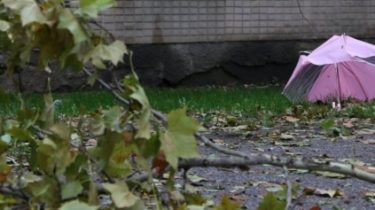 In Kiev a powerful wind: KCSA advises to stay away from billboards and trees
© UNIAN
The city administration gave advice in connection with extraordinary natural phenomenon.
Today, November 6, Kyiv is expected strong winds of 15-20 m/s, in connection with the Management concerning emergency situations of the Department of urban development and the preservation of the natural environment reminded about the rules of conduct under such natural conditions.
In particular, it is recommended to tightly close all the Windows and clean with balconies and loggias items that can fall out. On the street, it is recommended to stay away from billboards, power lines, trees. In the event of strong winds take refuge in the nearest building or natural shelter. Also suggest to avoid staying near large trees, especially poplars, and also not to Park next to them vehicles.
Note that during 6-7 November in Transcarpathia and in the mountainous regions of Lviv, Ivano-Frankivsk, Chernivtsi regions expected very heavy rains, and in Ukraine as a whole is warming up to +16.
Comments
comments