The national Bank fixes a minor growth of foreign exchange reserves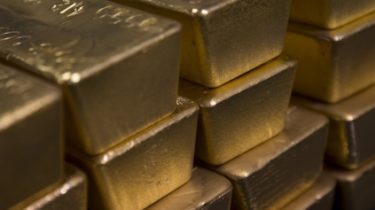 The national Bank fixes a minor growth of foreign exchange reserves
© Getty Images
International reserves grew to 15.5 billion dollars.
As of 1 November the international reserves of the National Bank rose to 15 billion 514 million U.S. dollars.
"In connection with the necessity of making payments on public debt for the month they have not changed. In General, over the last 12 months they increased by 20%", – noted in the NBU.
We will remind, at the end of September, reserves amounted to 14.5 billion dollars, and at the end of August to 14.1 billion dollars. The increase was thanks to another loan from the IMF.
In October funds received in international reserves from two sources.
"First, from the National Bank interventions on the interbank currency market. In connection with the presence of excess supply of foreign currency on the interbank market, the national Bank held during the month 10 auctions to purchase foreign currency. Any auction for the sale of foreign currency for the month was carried out. As a result, the net purchase of currency by the National Bank in October was 274,5 million dollars. Secondly, from the placement of government bonds denominated in euros. Revenues from this source to reserves amounted to 141,3 million euros (154,4 million USD equivalent)", – said the NBU.
At the same time the national Bank had to send the reserves 365,8 million dollars to make payments of the government for servicing and repayment of public and publicly guaranteed debt in foreign currency.
"The results of the month the volume of international reserves of Ukraine covers the 3.7 months of future imports is sufficient to meet the liabilities and current operations of the government and the National Bank", – said the NBU.
Previously the regulator has improved its forecast on international reserves. At the end of 2016 it will reach 17,5 billion UAH. Before that, the head of national Bank Valeria Gontareva voiced figure 17.2 billion. NBU predicts that at the end of 2017, reserves will increase to 23.1 billion at the end of 2018, up to 27.8 billion dollars. The rates will continue to increase, primarily due to loans from the International monetary Fund.
Comments
comments