Financial markets predict victory for Clinton in the elections in the United States. What happens to the dollar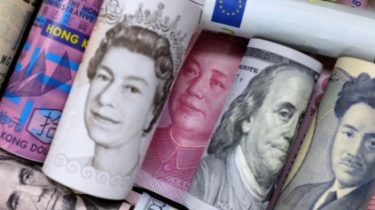 Financial markets predict victory for Clinton in the elections in the United States. What happens to the dollar
© Reuters
The dollar stabilised in early Asian trading on Tuesday.
Global financial markets are convinced that victory in the presidential elections in the U.S. will win Hillary Clinton. And therefore, at the Asian auctions the dollar has stabilized.
The chances of winning, Clinton increased the statement by the FBI, which sees no grounds for a criminal case against Clinton due to the use of its private mail server, when she was Secretary of state. About it writes Reuters.
The probability of winning for Clinton is estimated at 90%. This is evidenced by surveys conducted by Reuters and Ipsos social services.
The dollar recovered from a recent fall and has strengthened relative to currencies of competitors. Against the Japanese yen, considered a safe-haven currency, the dollar stabilized at the level of 104,33, rising from a monthly low 102,54 yen set on Thursday, 3 November.
The Euro was also steady against the dollar and is trading at 1.1043 dollar. On Friday, the Euro was worth at the auction 1,1143 dollar – it was the highest mark for last month, October 11.
Improved a little the dollar index, which tracks the U.S. currency against a basket of six major rivals. Now his figure is 97,721. Friday was at 96,894 – also the lowest rate in the last month.
Meanwhile, at the official exchange rate of the national Bank of Ukraine the dollar remains stable and, as yesterday, is 25,57 hryvnia.
Comments
comments