MP Novinsky returned to Ukraine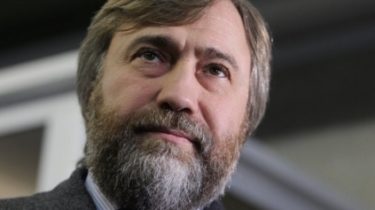 MP Novinsky returned to Ukraine
© UNIAN
The plane with the politician landed in "Borispol".
MP from "Opposition bloc" Vadim Novinsky, who left Ukraine after the announced the lifting of his immunity, he returned to Kiev.
The plane with a politician on Board landed in the capital airport "Borispol", reports UNIAN.
See also: GPU sent to the Parliament the idea of criminal responsibility Novinsky
Novinsky is suspected of unlawful imprisonment of Archbishop Pereyaslav-Khmelnitsky and Vishnevsky Alexander drabinko, who at the time was personal assistant to the late Primate of the Ukrainian Orthodox Church (Moscow Patriarchate) Metropolitan of Kiev and all Ukraine Vladimir.
He Novinsky stated that there is no reason for the lifting of his immunity. The MP also claimed that escape from the Ukraine will not. However, still left the country.
The GPU wants to draw odious people's Deputy from "Opalocka" to criminal liability
TSN. Pdsmi day
4 Nov, 00:56
Add to favourites
Vadim Novinsky is held as an accessory in the case of the attempted usurpation by Yanukovych and company and the Church authorities. He is suspected of attempting to remove the then head of Metropolitan Vladimir, in favour of the churchman, loyal to the political elite and Moscow.
Comments
comments