Parubiy gave the GPU a materials about the involvement of Medvedchuk to the war in the Donbass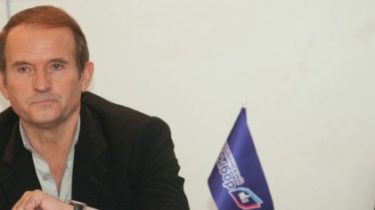 Parubiy gave the GPU a materials about the involvement of Medvedchuk to the war in the Donbass
© UNIAN
Chairman of Parliament also noted that he will appeal.
Speaker of the Verkhovna Rada Andriy Parubiy said he would appeal against the decision of Pechersk district court, which obliged him to refute the charges against eks-the head of the presidential Administration Viktor Medvedchuk in financing Pro-Russian groups in Eastern Ukraine.
This paruby told "the Ukrainian truth" asked to comment on the court decision.
"This trial lasts for 14 years, when I publicly said that Medvedchuk, in my belief, was involved in the organization of the separatists in the East of Ukraine. He filed in court. I won all courts in all instances. He re-filed a lawsuit – now in the crypt and received at the first stage of this decision", – said Chairman of BP.
According to him, he and his lawyers will certainly appeal.
"But no doubt I, my lawyers and advocates, we will appeal. I have no doubt that the appeal will be won," – said paruby.
See also: Former lawyer Savchenko disown ties s Surkov and Medvedchuk
The speaker said that now handed over to the Prosecutor General all materials that "indicate the involvement of Medvedchuk to anti-Ukrainian actions in the Donbas."
"A few weeks ago gave. The Prosecutor General's office is now studying these materials," he said.
He recalled that during the presidency, the national security Council, he arrived in Lugansk on the first day of capture of the security service and communicate with the rebels directly.
"From them I received this information," he said.
The Chairman of Parliament also noted that, according to him, Medvedchuk has caused the GPU for this reason.
Recall that the GPU was summoned for questioning in the case of Bromide of the President of Ukraine Petro Poroshenko, and former Prime Minister of Arseniy Yatsenyuk, the current Secretary of the NSDC Oleksandr Turchynov and the mayor of Kiev Vitali Klitschko.
The Prosecutor General's office intends to interrogate Victor Medvedchuk about the events of the "Russian spring". According to Yuri Lutsenko, the name of Medvedchuk appears in the testimony of the speaker Andriy Parubiy, so Medvedchuk will also receive a summons in the GPU.
Comments
comments