Gontareva told about the plans of the national Bank to reduce cash in circulation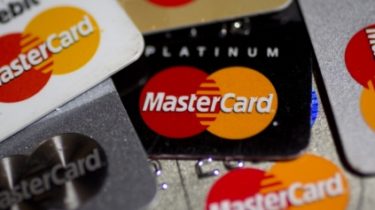 Gontareva told about the plans of the national Bank to reduce cash in circulation
© Getty Images
The NBU will promote cashless payments and develop the payment infrastructure.
In 2020 the turnover of cash hryvnia in Ukraine should be reduced to 9.5% of GDP from 14.3% in 2015.
This was stated in a video message to the participants of the Cashless Ukraine Summit 2016, the head of national Bank Valeria Gontareva.
"The second week has around electronic declarations. At last count, the media, MPs and civil servants have declared nearly 30 billion. And half of this amount in cash. Bankers and representatives of payment systems years working to increase non-cash payments in Ukraine. We are well aware that attachment to cash is a nationwide trend and a huge problem in our state. In developed countries this situation already in the past", – said Gontareva.
She noted that "citizens of most European countries make little use of cash, and mostly prefer non-cash settlements. Thus, in Poland by card you can pay all of the trams, and in Bulgaria even on the market. Is Ukraine not to overtake on non-cash payments these countries?".
Hontareva on its return for 2015 indicated that cash in her hands. In Bank accounts Gontareva lie 1,831 million dollars and almost 62 thousand UAH.
"Our team decided to change the situation and to implement the project of cashless economy. The introduction of cashless payments, we identified its own priority. We also believe it is one of the main strategic directions of banking system development of Ukraine. The efforts of the National Bank of Ukraine will be based on four main areas of work: reducing the demand for cash; the promotion of cashless payments; the development of payment infrastructure; changing the habits of people", – said Gontareva.
According to the NBU, last year 58% of the incomes received in the form of cash. However, only 18% of expenditures were carried out by Bank transfer.
"This shows that the majority of the population, even receiving revenues to the payment card used to withdraw cash at ATMs," says hontareva.
In 2011, the share of cashless payments using cards in Ukraine amounted to 8%, and by the end of 2015 increased to 31%.
The NBU also predicted the fate of the hryvnia after the turbulent elections of the President of the United States.
Comments
comments