The value of the dollar, the Mexican peso and stocks fell because of information about leadership trump in the election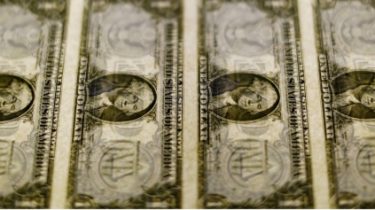 The value of the dollar, the Mexican peso and stocks fell because of information about leadership trump in the election
© Reuters
Growing sovereign bonds and gold.
The value of the dollar, the Mexican peso and stock is reduced because of the news about the leadership of Donald trump in US elections.
About it reports Reuters.
The US dollar fell and stock markets move in the opposite direction after the publication of the data of exit polls, where the leadership of the US presidential election pulls out a trump.
Messages pay investors stampede into safe assets. Growing sovereign bonds and gold, and the Mexican peso went into free fall.
The markets fear a victory trump may result in economic and global uncertainty. The scale of fright visible in the Mexican peso, the fallen against the dollar by 7 percent, the biggest drop in the currency the day after the global financial crisis.
See also: Despite the election results, the greatness of the United States will remain steadfast – Obama
Recall that the price of oil fell amid the publicity of the first data on the counting of votes on elections in the United States. This is evidenced by the auction.
Comments
comments