In Minsk Russia entices Ukraine to the statement "formula Steinmeier"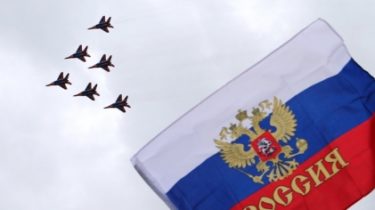 In Minsk Russia entices Ukraine to the statement "formula Steinmeier"
© Reuters
Later the trilateral contact group needs its "initial".
In Minsk Russia is trying to promote the approval of the "formula Steinmeier".
This was stated by the representative of Ukraine in the political subgroup of the Trilateral contact group Olga aivazovska in Facebook.
"Regarding the discussions in Minsk, it is the second time in a row gets interesting direction. Russia is trying to persuade our sub-group to ensure that we adopted the T. SV. the formula Steinmeier, and the trilateral contact group of its "initialed". Of course, the Ukrainian side is not able to go at it, as the heads of state "Norman Quartet" instructed the 4th foreign Ministers to develop a roadmap until the end of November, part of which will be as dangerous a position or political bloc," said Aivazovsky.
"I personally have the impression that the Russians tactically trying to free the Russian foreign Minister Sergey Lavrov (Minister of foreign Affairs of the Russian Federation Sergey Lavrov – ed) from the most important task to coordinate the document in the "channel format" on their terms, and access to a shared document in a wedge through the Minsk format is part of the political unit. And here is not simple," she concluded.
See also: In Minsk the rebels made a compromise proposal to release the hostages – Gerashchenko
We will remind, during a meeting the previous meeting of the trilateral contact group on the Donbas, the participants failed to reach consensus on major issues. New areas of security on the line of collision was not consistent. The exact timing of the withdrawal of forces in the Village of Lugansk is also not determined.
Comments
comments