Saakashvili announced the creation of his own party, which will go to Parliament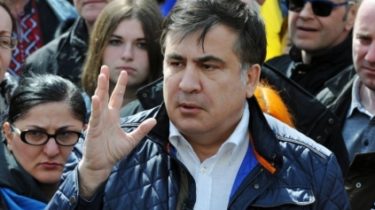 Saakashvili announced the creation of his own party, which will go to Parliament
Mikheil Saakashvili© UNIAN
He stressed that he is not going to unite with any political force.
The former head of the Odessa regional state administration Mikhail Saakashvili gathered in Kiev a press-conference and announced the creation of his party.
See also: Kolomoisky said he did not comment on Saakashvili's resignation
He also announced that his party will go to the parliamentary elections and looks forward to their early implementation.
Meet the new team of Saakashvili
They go into politics
"Our goal is to hold parliamentary elections as soon as possible" pic.twitter.com/4AXqApcZpq
Yana Polyanskaya (@PolianskaRS) November 11, 2016
Saakashvili also said that his party will not unite with any other political force.
Recall, November 7, Saakashvili announced his resignation. He stressed that President of Ukraine Petro Poroshenko does not adhere to their promises and the presidential Administration is promoting in place of heads of district administrations of the old corrupt.
Comments
comments