The inevitability of differences: Russia is not invited trump to visit the country – Peskov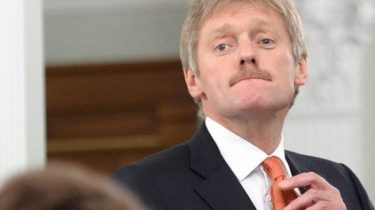 The inevitability of differences: Russia is not invited trump to visit the country – Peskov
© Dmitry Azarov / Kommersant
With the current administration we have to work until January.
Disagreements between Russia and the United States can not be avoided, but the relationship can be improved if the aim is to engage in constructive dialogue.
This was stated press Secretary of Russian President Dmitry Peskov, reports RIA Novosti.
"It is clear that nobody is looking for full agreement on all issues. But the main thing — presence of political will and most importantly — have the desire to solve all problems through dialogue", he added.
Moscow has not invited the elected President of the United States Donald trump to visit the country, Peskov said.
"Let's not forget that still work with the current administration before January. Affairs very much, the agenda is very rich," said the official representative of the Kremlin.
Read also: Putin to EU. As the world reacts to victory trump in the presidential election
We will remind that earlier it was reported that Russia is ready to implement their part of activities to restore relations with the United States.
This was stated by the President of Russia Vladimir Putin after the victory of Donald trump in the US presidential election.
Putin said that he had heard the statements of trump's campaign to improve relations with Moscow. According to him, Russia is ready to contribute his part of actions to achieve this goal, but recognizes that it will not be easy.
Comments
comments