New assistant Manager appointed Avakov violations – Gerashchenko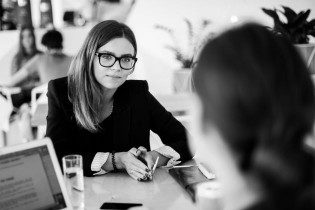 New assistant Manager appointed Avakov violations – Gerashchenko
© l-a-b-a.com
Irina Gerashchenko said that in the questionnaire Deev provided unreliable data.
New Deputy Minister of the Ministry of interior 24-year-old Anastasia Deeva was appointed to the position of violations.
About this on his page in Facebook said the first Vice-speaker of the Verkhovna Rada Irina Gerashchenko.
See photo: TSN.ia has received exclusive photos and videos from the wedding new 24-year-old assistant Avakov
"Deputy Minister on European integration, despite the procedure not agreed with the relevant Deputy Prime Minister on issues evroatlanticheskie integration. The appointment procedure was held out of competition", – wrote Gerashchenko.
In addition, she stated that the application indicates unreliable data. And this, in turn, "contributes neither to European integration nor the teamwork of the government."
Recall that on 10 November it became known about the appointment of 24-year-old Anastasia Deev Deputy Minister of internal Affairs of Ukraine on European integration.
The Declaration Deev said that in 2015 she received 4387 UAH revenues, of which 4380 amounted to UAH scholarship, 7 UAH – dividends and interest. In addition, she pointed out 24 373 dollars of income earned abroad. According to "Ukrainian news", before moving to Ukraine Deeva lived in Stockholm, where, according to her, engaged in green technologies.
Subsequently, there were reports that Deeva worked at the foreign Minister Yanukovych.
10 years experience in 24 years: the new assistant Avakov caused a scandal in social networks
TSN. 19:30
11 Nov, 20:26
Add to favourites
To manage the issues of European integration in the Ministry of internal Affairs will now be 24-year-old Anastasia Deeva. While still a student, she's one of the programs was an Intern in the Verkhovna Rada of Ukraine. Then worked with the Minister of foreign Affairs Leonid Kozhara. In 2014-m to year went to Sweden, where he was engaged in the project of green technologies. Users are actively discussing how at 24 years old can have 10 years of work experience, as well as her frivolous publishing in the days when there were shootings on the Maidan.
Comments
comments