The head of Khmelnitsky regional state administration despite the millions received unemployment benefits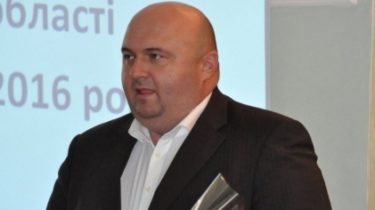 The head of Khmelnitsky regional state administration despite the millions received unemployment benefits
© UNIAN
Korniychuk have received assistance, despite millions in savings.
The head of Khmelnytskyi regional state administration Oleksandr Korniychuk declared unemployment benefits, while the policy with his wife of almost UAH 12 million savings.
Thus, according electronic Declaration of the heads of state administration, in 2015 Korniychuk received 57,5 thousand UAH in the form of unemployment benefits.
In addition, the Chairman of Khmelnytskyi regional state administration declared that over 62 thousand UAH in the Bank, and cash – UAH 6 million and $ 100 thousand

A screenshot of the Declaration,
In addition to an unfinished house, from the family of Korneychukov owned 3 houses and 2 apartments in Starokonstantinov and 17 land plots with total area of nearly 121 ha. In General, the Declaration of the Governor 41 provided property.
At the same time, the fleet of the head of state administration consists of the Mitsubishi Pajero and the Renault Kangoo, both cars of 2008 of release. Oksana Korniychuk but can move on the Fiat Doblo, Opel Vivaro or Toyota Land Kruiser.
Comments
comments