In Kiev boldly robbed the jewelry Department of the Mall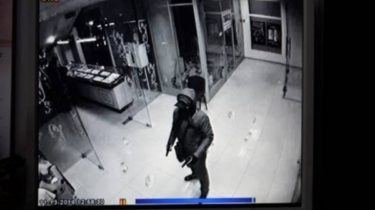 In Kiev boldly robbed the jewelry Department of the Mall
Kiev
Today, 18:48
1 of 4

© State of National police of Ukraine in Kiev

1 of 4

© State of National police of Ukraine in Kiev

1 of 4

© State of National police of Ukraine in Kiev

1 of 4

© State of National police of Ukraine in Kiev
© State of National police of Ukraine in Kiev

© State of National police of Ukraine in Kiev

© State of National police of Ukraine in Kiev

© State of National police of Ukraine in Kiev
The robbers quickly made jewelry and fled in a car.
In Darnytskyi district of the capital in the middle of the day there was a robbery of the shopping center. As the press service of the Metropolitan police, the crime was committed by a group of three people in balaclavas.
At gunpoint, the attackers smashed shop Windows and gathered the trays with gold jewelry. Together with the stolen property, the robbers fled from the Parking lot of the Mall on the car "Opel Vectra" in blue.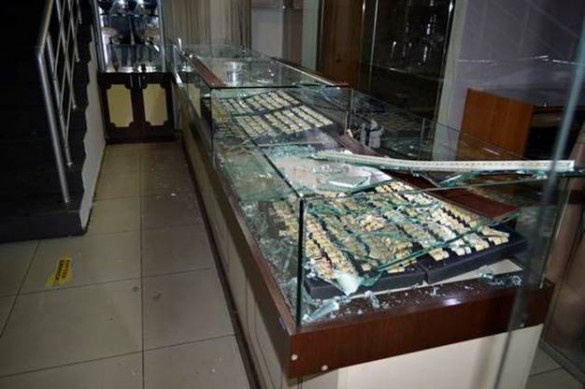 GU the National police of Ukraine in Kiev
"Scared the seller details to describe the attackers could not. The amount of damage is established. On this fact the investigative Department of the Kiev police Department in the city of Kiev began criminal proceedings under part 4 St. 187 (Robbery) of the Criminal code of Ukraine. Capital militiamen will see off quickly-search actions directed on detention of the attackers. Set possible witnesses and eyewitnesses of an event. To malefactors threatens till 15 years of imprisonment", – said the police.
A similar incident occurred in the capital in September this year in the Dnieper area. Then the criminals were two.
Exhibits thousands of dollars worth of the three Russians robbed the apartment of a famous collector
TSN. 19:30
November 12, 20:33
A thief robbed the house of famous Ukrainian collector of antiquities Constantine Agapovskogo. With one-bedroom apartments made exhibits at a cost of approximately $ 200 thousand: disappeared books from your own library Hrushevsky, antique city plans, documents, collections of postcards, historical value which thieves hardly imagine.
Add to favourites
Comments
comments