Head of the Central Bank of the Russian Federation stated about the extremely slow recovery of the Russian economy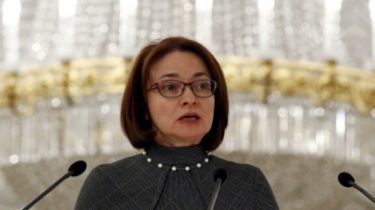 Head of the Central Bank of the Russian Federation stated about the extremely slow recovery of the Russian economy
Head of the Central Bank Elvira Nabiullina© Reuters
Nabiullina predicts that by 2019, the structural reforms will be hardly noticeable.
Over the next three years , the Russian economy, despite the structural reforms will not show significant growth. In 2019, Russia's GDP will grow by only 2% (assuming price of oil at 40 dollars a barrel).
This forecast was voiced by the deputies of the state Duma, the head of the Central Bank of Russia Elvira Nabiullina, reports "Kommersant".
"We are not waiting for significant restructuring of the economy and increase its capacity. The fact that the increase in growth potential may only be due to structural measures, and the effect of these measures is extended in time and accumulates for years, it does not appear immediately. And we understand that and have to lay in their forecasts," – said Nabiullina.
At the same time, according to the calculations of the Department of studies and forecasting of the Central Bank of the Russian Federation, the interviewees lay in the budgets of the median value of inflation in Russia in 2017 – 5.5%, in 2018 – 4,8%, 2019 is 4.2%.
We will remind, militiamen detained on a huge bribe to the Minister of economic development of Russia Alexei Ulyukayev.
Comments
comments