On the interbank market is rapidly depreciating the currency and becomes more expensive currency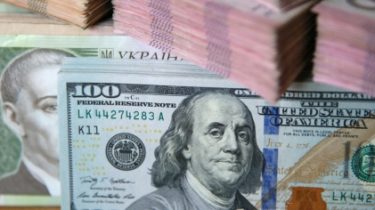 On the interbank market is rapidly depreciating the currency and becomes more expensive currency
© Reuters
The dollar sales reached UAH 26.
Today, November 15, during the first two hours of trading on the Ukrainian interbank currency market, the hryvnia is constantly falling, and the currency is accordingly more expensive.
The U.S. dollar is up 20 cents and is now worth UAH of 26.03, the Euro has become more expensive by 26 cents to $ 28,08 UAH.
It devalued the national currency and the official exchange rate of the national Bank: the dollar – 25,75 UAH, Euro to 27.75 UAH.
See also: Dollar recovers after winning trump. Forecast currency exchange rates in Ukraine
Exchange rates in Ukraine as of November 15, 2016, in UAH
Currency
National Bank
Interbank market
Banks, exchange offices
The "black" market
10:00
11:45
The US dollar
25,75
25,78/25,83
25,98/of 26.03
26,23/of 26.84
Of 27.00-27,20
Euro
To 27.75
Of 27.77/27,82
28,03/28,08
28,14/a 29.08
29,30-29,50
Comments
comments