USA is punished by sanctions deputies of the state Duma from the occupied Crimea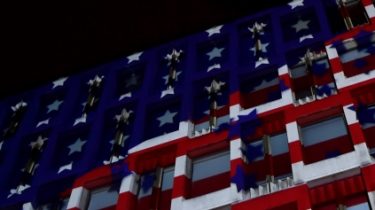 USA is punished by sanctions deputies of the state Duma from the occupied Crimea
© Reuters
The restrictive measures apply to six people.
The US has imposed sanctions against six people who were elected to the state Duma of the Russian Federation from the occupied Crimea.
This was reported on the website of the Ministry of Finance of the USA.
Under the sanctions were the former "head of government" of the annexed Crimea Ruslan Balbec.
In addition, the restrictive measures apply to members of Parliament Konstantin Bakharev, Andrey Kozenko, Svetlana Savchenko, Pavel Shperova and Dmitry Belik.
See also: Diplomatic blow. What countries do not recognize the legitimacy of the elections to the state Duma of Russia in the Crimea
Recall, November 9, these people were in the "black list" of the European Union.
"Given the organization of the Russian Federation elections to the state Duma in the illegally annexed Crimea and Sevastopol the Council believes that six men should be added to the list of persons and companies subject to restrictive measures", – stated in the message of the EU Council.
The Russian state Duma in September was elected 8 deputies from the Crimea. However, two of them (Natalia Poklonskaya and Mikhail Sheremet) are already in the list of persons and companies subject to sanctions in connection with violation of the territorial integrity, sovereignty and independence of Ukraine.
Recall that the EU sanctions include a ban on imports into the EU of goods from Crimea and Sevastopol; investment in Crimea or Sevastopol; travel services in the Crimea and Sevastopol (in particular, European cruise ships can't go in the Crimean ports); export of certain goods and technology to Crimea, in particular, in the sphere of transport, telecommunications and energy.
Illegitimate Russia: the democratic world has not recognized the elections to the state Duma in the annexed Crimea
TSN. Week
25 Sep, 20:17
Add to favourites
State Duma elections were held in the annexed Crimea. Therefore became "null and void", that is, those who have no power. As dramatically stated by the Verkhovna Rada of Ukraine, supporting the initiative of the popular front. At the moment, the United States, Canada, Japan, Turkey, Germany, France, UK, Sweden, Czech Republic, Poland, Lithuania, Estonia, Romania and the European Union as a whole in fact already confirmed by the Ukrainian position.
Comments
comments