24-year-old assistant Avakov scandal around it called harassment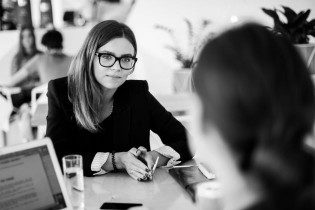 24-year-old assistant Avakov scandal around it called harassment
© l-a-b-a.com
She believes that bullying has its own Director.
24-year-old assistant Avakov Anastasia Deeva scandal called themselves the harassment.
About it writes "Ukrainian truth".
"I became the youngest Deputy Minister in the history of Ukraine – of course, I knew it would be attention, criticism and biased comments. But I did not expect such a dirty stigmatized," she said.
Deeva said, "this persecution, which has its own Director, and every adequate person will understand. Alas, this is the reality of our policy."
But she doesn't know who is the Director of such harassment, don't ask yourself this question.
See also: the Husband of the Deputy Avakov will plead with the media due to the spread of candid photos wife
Recall that on 10 November it became known about the appointment of 24-year-old Anastasia Deev Deputy Minister of internal Affairs of Ukraine on European integration.
The Declaration Deev said that in 2015 she received 4387 UAH revenues, of which 4380 amounted to UAH scholarship, 7 UAH – dividends and interest. In addition, she pointed out 24 373 dollars of income earned abroad. According to "Ukrainian news", before moving to Ukraine Deeva lived in Stockholm, where, according to her, engaged in green technologies.
Subsequently, there were reports that Deeva worked at the foreign Minister Yanukovych. Further, the Network has been candid photos of the Deputy Minister. Himself Avakov called hypocrites individuals who criticize Deyev for photos.
10 years experience in 24 years: the new assistant Avakov caused a scandal in social networks
TSN. 19:30
11 Nov, 20:26
Add to favourites
To manage the issues of European integration in the Ministry of internal Affairs will now be 24-year-old Anastasia Deeva. While still a student, she's one of the programs was an Intern in the Verkhovna Rada of Ukraine. Then worked with the Minister of foreign Affairs Leonid Kozhara. In 2014-m to year went to Sweden, where he was engaged in the project of green technologies. Users are actively discussing how at 24 years old can have 10 years of work experience, as well as her frivolous publishing in the days when there were shootings on the Maidan.
Comments
comments