Freebies will not earn more: the deputies sympathized with the Ukrainians through exorbitant bills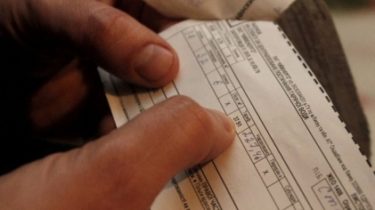 Freebies will not earn more: the deputies sympathized with the Ukrainians through exorbitant bills
© UNIAN
Most MPs don't even know how much they will pay for utilities.
MPs-owners of huge estates are not afraid of new bills for heatbecause they gave the solution of municipal issues on their own assistants, and themselves in the receipt without looking. At the same time ordinary Ukrainians deputies suggest not to rely on freebies and to earn more, says the story TSN.19:30.
"Today, I don't know," said the owner of three houses, the Deputy Rosenblatt. "I don't know, I haven't been home in four days", – answered a similar question about the bills the Deputy Savchenko. Also your ignorance showed by their colleagues. Kivalov admitted that they have not paid, Ostrikova start to call someone with this issue, Skrypnyk explained that may not know, because he lives not in Kiev, and utility bills paid by the wife. "Everything is designed to the middle class normally paid a real price for gas, so I'm not in shock," he added. Unlike colleagues Nemyria, who, though he had not seen his bills, but heard from friends that the numbers can be impressive.
Superior race: deputies suggest to make more money
TSN. 19:30
Yesterday, 19:58
Add to favourites
People's deputies are not afraid of new bills for heat, at least those who have already seen it, but the vast majority of respondents not involved in tariffs as transferred solve their own housing issues for assistants. Simple Ukrainian, which are terrifying figures in the payment, deputies suggest not to hope for free and make more money.
Talking about a possible parliamentary bills heating featured figures 6-7 thousand such monthly expenses hope elected officials. And the MP Dubinin acknowledged that already started saving. "Swap out the heating heaps of rooms. I have a terrible cold, walks with us," he said. The Deputy of the Constantine stated that he had a house temperature of 13-15 degrees, and it does not freeze. "I don't freeze. I start to close the window, if somewhere in the minus five" – he admitted.
MP Southerner said that the average consumption per month in two houses is 600 cubic meters of gas. "It's okay that I can pay 5-6 thousand hryvnia, no. Not a problem," she assured. On the question of increased rates her colleagues who recognize that we live on a parliamentary salary, and "the income of the wife" I advise ordinary people to "obtain a high salary." "Freebies, unfortunately, never will be", – said one of the deputies. But Savchenko on the question of what to do, responded with a counter question. "You tell me? It is you – the people? Chase a flock of sheep where you need it" she said, alluding to his colleagues in BP.
The TSN reporter Daria Happy
Comments
comments