In the ATO zone can relocate the inhabitants of the two villages from-for continuous attacks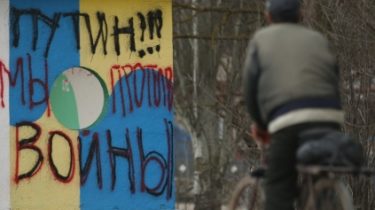 In the ATO zone can relocate the inhabitants of the two villages from-for continuous attacks
© Getty Images
According to officials, the situation is complicated.
Residents of Marinka and Krasnogorovka the Donetsk region in the area of anti-terrorist operations may settle out due to regular shelling.
This was stated by Deputy Prime Minister Gennady Zubko.
"The situation is difficult. Two settlements are constantly under fire. And I think that here the decision will be taken about the possibility of relocation of people from this area", – said the official during a speech in Parliament, replying to a question about the beginning of the heating season in Marinka and Krasnogorovka.
Read also: Militants fired on Ukrainian positions with tanks and artillery. Digest ATO
He added that in the regional budget includes funds for the purchase of 600 of the devices of heating for local residents, says LB.ua.
Currently, electricity is the only heat source in these localities. Periodically the electricity is lost because of the attacks.
Earlier monitoring mission of the OSCE reported that on Donbass a record increase in the number of attacks. Compared to the previous week, the number of attacks has actually increased by 150%, besides 3444 shelling was carried out of the prohibited weapons – mortars, tanks, artillery and jet systems of volley fire.
Comments
comments