In the Kyiv region opened a memorial to fallen ATO heroes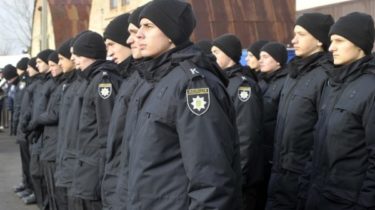 In the Kyiv region opened a memorial to fallen ATO heroes
ATO
Today, 17:41
1 of 21

© Information-analytical center of the NSDC

1 of 21

© Information-analytical center of the NSDC

1 of 21

© Information-analytical center of the NSDC

1 of 21

© Information-analytical center of the NSDC

1 of 21

© Information-analytical center of the NSDC

1 of 21

© Information-analytical center of the NSDC

1 of 21

© Information-analytical center of the NSDC

1 of 21

© Information-analytical center of the NSDC

1 of 21

© Information-analytical center of the NSDC

1 of 21

© Information-analytical center of the NSDC

1 of 21

© Information-analytical center of the NSDC

1 of 21

© Information-analytical center of the NSDC

1 of 21

© Information-analytical center of the NSDC

1 of 21

© Information-analytical center of the NSDC

1 of 21

© Information-analytical center of the NSDC

1 of 21

© Information-analytical center of the NSDC

1 of 21

© Information-analytical center of the NSDC

1 of 21

© Information-analytical center of the NSDC

1 of 21

© Information-analytical center of the NSDC

1 of 21

© Information-analytical center of the NSDC

1 of 21

© Information-analytical center of the NSDC
© Information-analytical center of the NSDC

© Information-analytical center of the NSDC

© Information-analytical center of the NSDC

© Information-analytical center of the NSDC

© Information-analytical center of the NSDC

© Information-analytical center of the NSDC

© Information-analytical center of the NSDC

© Information-analytical center of the NSDC

© Information-analytical center of the NSDC

© Information-analytical center of the NSDC

© Information-analytical center of the NSDC

© Information-analytical center of the NSDC

© Information-analytical center of the NSDC

© Information-analytical center of the NSDC

© Information-analytical center of the NSDC

© Information-analytical center of the NSDC

© Information-analytical center of the NSDC

© Information-analytical center of the NSDC

© Information-analytical center of the NSDC

© Information-analytical center of the NSDC

© Information-analytical center of the NSDC
The opening ceremony took place in Boyarka.
Secretary of the national security Council and defense Oleksandr Turchynov with Minister of internal Affairs Arsen Avakov in Boyarka in the Kyiv region opened a memorial in honor of soldiers killed in the ATO volunteer battalions.
This reports the press service of the NSDC.
During the ceremony, Turchynov reminded that the Ukrainians came to Maidan to protect their right to live in a free and independent country and not to allow to turn the country into a Russian colony.
"We won, but got drained country with a destroyed army, paralyzed the security forces, which was used by the enemy, starting the aggression in Crimea and Eastern Ukraine," he said.
Turchinov said that to protect the country we had immediately and he went to the patriots with a call to volunteer.
"When our volunteers stopped the enemy, given the opportunity to build a strong Ukrainian army, a strong National guard, but the fee was very high. We are today in the Kyiv region opened a memorial that would always remind everyone of the heroes-the volunteers, the guys who did not expect a summons from the draft Board, and went and gave my Ukraine, for their children, for their families, for all Ukrainians the most valuable thing they had – life," – said Turchinov.
According to him, the dead soldiers adored their children, relatives, and Ukraine, and now they are in the army of heaven.
Turchynov stressed that everyone should feel responsible for their feat and also be aware of the duty to defend and indemnify the Ukraine.
Read also: Militants fired on Ukrainian positions with tanks and artillery. Digest ATO
Recall that in the OSCE monitoring mission reported that in the Donbass increased to a record number of attacks. Compared to the previous week, the number of attacks has actually increased by 150%, besides 3444 shelling was carried out of the prohibited weapons – mortars, tanks, artillery and jet systems of volley fire.
Near the border with Ukraine, the Russians again launched the armed forces
TSN. Pdsmi day
Today, 01:35
At the front, one dead and one wounded. Guns of 152 mm caliber fired at Shirokino with mortars – Hnutove, Marinka, Water, Novotroitsk and Pavlopol. The density of the fire on the Mariupol direction is now twice the size than all the others. But near the boundary the Russians had deployed the armed forces: the army of its Western military district was raised to drill.
Add to favourites
Comments
comments