In "Batkivshchyna" told under what conditions will start "tariff Maidan"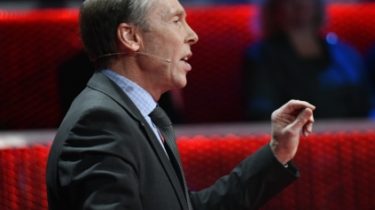 In "Batkivshchyna" told under what conditions will start "tariff Maidan"
© Dnia
In the party waiting for a court decision on utility rates.
Deputy head of the faction VO "Batkivschyna" in the Parliament Sergei Sobolev said that if Friday, November 18, the court will not reverse the increase in utility tariffs, people will come to mass protests.
He said this on a talk show, "the Right to Vlad," on channel 1+1.
"If the court decides, I am convinced that millions of people will protest and we will reach out to people. No one will suffer", – said Sobolev.
See also: the Chairman of the national Commission, which sets tariffs, declared 420 thousand cash
"Yesterday NERC headed Vovk decided to raise the tariff for the thermoelectric power from 1.27 to 1.80 UAH. 80% of the thermal energy is the property of Mr Akhmetov, I am therefore convinced that the money will continue to work on the destabilization of Donetsk, Lugansk, Zaporozhye and other regions", – he added.
We will remind, on November 15 under the buildings of the NBU and the government have held protests. At a rally in the city center were mainly pensioners and young people. On the question of the purpose of the campaign reacted aggressively, and some never knew why they came. Mostly people said, they want to return the money, but did not call the Bank, which allegedly had the Deposit. Also part said that demanding the resignation of the head of the NBU Valeria Gontareva.
Sobolev has told, under what conditions will start "tariff Maidan"
Policy
Yesterday, 00:11
Add to favourites
Batkivshchyna party is waiting for the results of the court regarding the tariffs and the maintenance of the Parliament of relevant bills, which, in their opinion, will repay the protests in Ukraine. If this does not happen the party promises to "tariff Maidan" and his part in it.
Comments
comments