Deterrence and dialogue, NATO has decided on the cooperation with Russia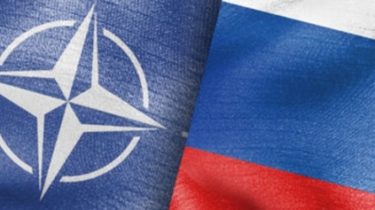 Deterrence and dialogue, NATO has decided on the cooperation with Russia
© volcanotimes.com
The NATO approach to Russia was agreed on by all NATO members at the summit in Warsaw.
NATO's policy of credible deterrence of aggressive behavior and the simultaneous attraction of Moscow for dialogue is the most effective.
This was stated by the head of the NATO Military Committee, General Petr Pavel, informs CBC radio.
"In the last decade Russia has significantly increased its military power. However, NATO units stationed in the neighboring Russian countries, to prove the futility of such a policy," Paul said. However, he acknowledged that concern the Baltic States about possible Russian invasion are justified.
"Their concern is justified. They live close to Russia. They daily deal with the effect of the constant information and propaganda campaigns," the General said.
The NATO approach to Russia in the format of "deterrence and dialogue" was agreed upon by all members of the Alliance at a summit in Warsaw.
Also read: 5 quotes to NATO about Ukraine: recognition of the aggression of Russia and the oligarchs that hinder reform
We will remind that on Tuesday, November 15, officials in the defence of Europe and NATO warned the elected President of Donald trump from improving relations with Russian President Vladimir Putin. They said they welcomed the dialogue, but the United States should not abandon its allies in trying to improve relations with Moscow.
Comments
comments